APPlication in plant breeding and evolutionary significance


Epigenetic changes in response to stress are not always inherited. In Arabidopsis thaliana changes are detectable only till 2 or 3 generation who are not exposed to stress[Christian Luschniga 2010]. But
there are numerous reports of experiments
supposedly demonstrating stress-induced epigenetic states that are inherited by non-stressed progeny.
Rightly, these studies have
received special attention as they propose a principally
novel type of stress adaptation and revive the idea of inheritance
of acquired characters. There is a
firm evidence for a role for chromatin modification in inheritance
of stress-induced changes is still missing in plants.[Ales P. and Artrum 2012]
Recent studies have shown that stress-induced chromatin effects can result in genetic changes , or genetic changes can cause reprogramming of previously stable epigenetic states. Any analysis of heritable chromatin change therefore needs to exclude simultaneous trans-acting genetic changes. With the exception of closely linked genetic and epigenetic changes, a proof of true breeding of the affected chromatin configuration upon outcrossing with non-affected plants could help to exclude such a connection. Finally, any transmitted stress-induced chromatin change is relevant for a discussion about inheritance of acquired character so
only if the change provides a benefit under specific conditions,
i.e. affects the progeny's stress resistance, stress responsiveness or adaptability. Therefore, the progeny should be scored carefully for their performance under the same type of stress as applied to the ancestors, and for general fitness in comparison with progeny of unexposed plants
[Ales P. and Artrum 2012].
With the rapid development of genomic technology and robust statistical analysis methods, there is growing interest in using association mapping strategies to identify genes underlying quantitative or complex traits of particular agricultural or evolutionary importance. Using genomic sequence and single nuclear polymorphism (SNP) information, association mapping based on linkage disequilibrium analysis of a naturally varying population can resolve complex traits down to the sequence and genome-wide levels. Genome-wide association studies (GWAS) have proven to be a good complementary tool to the traditional biparental crossing and mapping strategy. GWAS of 107 Arabidopsis phenotypes using 191 different genotypes have provided candidate genes for further studies. Han and his colleagues sequenced 517 rice landrace genomes with 1-fold coverage and conducted GWAS for 14 agronomic traits, including drought resistance. Another great challenge is how to apply the knowledge obtained to improve the environmental stress tolerance of crops, a potentially significant benefit of this research. Classical genetics suggests that plant abiotic stress tolerance is controlled by multiple loci, each contributing a minor effect (minor genes); therefore, the manipulation of a master regulatory gene through biotechnology is considered to be more efficient than conventional breeding strategies in which it is difficult to break negative linkage for many loci at one time[Feng Qin et. al. 2011 ] In case of developing tolerant plat this basic knowledge of tolerance is important. Three cultural techniques have proved useful in tomato to overcome, in part, the effects of salinity: treatment of seedlings with drought or NaCl ameliorates the adaptation of adult plants to salinity; mist applied to tomato plants grown in Mediterranean conditions improves vegetative growth and yield in saline conditions; and grafting tomato cultivars onto appropriate root stocks could reduce the effects of salinity[J. Cuartero et. al 2006].The functional diversity of severe salt stress-responsive
genes indicated that tomato salt tolerance is a very complex trait and the whole plant engages in fighting against the stress[Bo Ouyang et. al. 2007].
The epigenetic trait of enhanced homologous recombination could be transmitted through both the maternal and the paternal crossing partner, and proved to be dominant. The increase of the hyper-recombination state in generations subsequent to the treated generation was
independent of the presence of the transgenic allele (the recombination substrate under consideration) in the treated plant. Environmental factors lead to increased genomic flexibility even in successive, untreated generations, and may increase the potential for adaptation.[Jean Molinier 2006]
Thus,studying plant responses to abiotic stress may also be helpful in understanding plant ecology and evolution, the disappearance
of species and colonization of new niches often with unfavorable conditions.



---
Disclaimer: This website is a part of academics and used only for educational purpose.
a
Powered by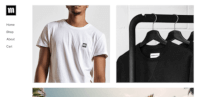 Create your own unique website with customizable templates.