Stress......
Stress, in a biological context, refers to the consequences if organisms fail to respond adequately to unfavorable conditions. If stress cannot be avoided, e.g. by hiding or migration, physiological reactions are activated that help protect the organisms against deleterious effects, although a substantial impact on fitness, growth and development is often unavoidable. Plants, as sedentary organisms, have developed an impressive portfolio of stress responses[Ales and Ortrun 2012].
Plants in the field are permanently exposed to stress. Limitations originate from many different factors: too high or too low temperatures/water supply/light intensity, non-optimal mineral composition or soil contamination, mechanic inhibition, pathogen infestation, lack of symbiotic partners, interactions with other plants, parasites or herbivores. These conditions can activate defense responses by which plants can minimize detrimental consequences of stressful conditions for their survival, growth, or propagation. These mechanisms allow plants to occupy even extreme habitats, despite their sedentariness. Under field conditions, different stress types usually occur concomitantly, like heat and drought, and the molecular responses can be difficult to separate therefore they are studied under laboratory. [Ruben and Ortrum 2012].T
he question of how plant cells react to various
environmental stresses is one of the most attractive topics not
only to plant biologists but also to agronomists, because abiotic
stress is a particular threat to crop productivity.
It is estimated
that abiotic stress such as drought, salinity and extreme temperatures, which usually cause primary crop losses worldwide, lead to an average yield loss of >50% for most major crop
plants[Feng Quin et. al. 2011].
Abiotic stress is usually unavoidable.

Biotic stress is a result of pathogenic attacks on the plants where insects, fungi, bacteria or viruses affect plant growth and leads to biomass decrease.Fungi cause more diseases in plants than any other biotic stress factor. Over 8,000 fungal species are known to cause plant disease. On the other hand, only about 14 bacterial genera cause economically important diseases in plants, according to an Ohio State University Extension publication. Not many plant pathogenic viruses exist, but they are serious enough to cause nearly as much crop damage worldwide as fungi, according to published estimates. Microorganisms can cause plant wilt, leaf spots, root rot, or seed damage. Insects can cause severe physical damage to plants, including to the leaves, stem, bark, and flowers. Insects can also act as a vector of viruses and bacteria from infected plants to healthy plants[botony.about.com].
Stress effects on the epigenetic and genetic level (mutation) level are expected to allow more permanent changes of gene expression and potentially long-term adaptation that could have evolutionary impact, as chromatin modifications can be mitotically or meiotically heritable.

Disclaimer: This website is a part of academics and used only for educational purpose.
Powered by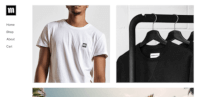 Create your own unique website with customizable templates.