The genomic DNA of eukaryotes like plant is modified by replication so that a large proportion of the cytosine (C) residue are present as 5-methylcytosine. However, such methylation has not been detected in lower eukaryotes. The percentage of the methylated C residues in the DNA relative to unmethylated C residues is highly variable, from less than 1 percent in some higher plants. A much greater correlation exists between DNA methylation or under methylation of sequences in their vicinity of gene promoter. DNA methylation has effect on transcription. [Varma and Agrawal reference book]. L
arge number
of the genes that can be modified by methylation have
a close relationship with the stress response[H. Jeng and J. Zang 2009 ].
Plants can employ regulatory strategies, such as DNA
methylation, to enable relatively rapid adaptation to new
conditions.
In this regard, cytosine methylation may play
an integral role in the regulation of gene expression at both the
transcriptional and post-transcriptional levels.


Changes dependent on the methylation of cytosine residues in
genomic DNA and, specifically, those in the promoter
sequences of specific genes, play a pivotal role in the
regulation of genome functions[
Gianpiero Marconi et. al. 2013]. It is crucial to study the effect of stress on pattern on DNA methylation in order to obtained well adapted plants to abiotic strees.


Disclaimer: This website is a part of academics and used only for educational purpose.
Powered by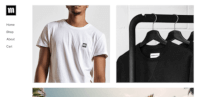 Create your own unique website with customizable templates.