| | |
| --- | --- |
| Drought | effect of drought on DNA methylationn status of plant |
Drought stress is the most important constraint limiting agricultural production in most rainfed systems world wide. Rice varieties and other grain varieties differ generally in their tolerance to drought. Genetically drought tolerance of plants is a complex trait under phylogenetic control with involvement of morphological and physiological mechanism. at molecular level drought can induce genome wide changes in gene expression of plant. Epigenetic mechanisms are involved here in this types of stress induced genome wide differential gene expression. For instance, the mutant alleles and tobacco DNA methyla transferase 1 was repeatedly able to remove methylation at some genomic regions, resulting in specific expression of 31 stress response related genes[Ya- Jiao Pan et. al. 2010]. There is a possibility of DNA methylation of two genes controlling stomata development, their transcriptional repression and reduced number of stomata in a Arabidopsis plants grown under low humidity conditions[Ruben G. and Orturn 2012]. Similarly in another experiment low relative humidity stressed condition the number of stomata on the leaf were found to be decreased in Arabidopsis. DNA methylation and transcriptional suppression in two positive regulators of genes for stomatal development, SPCH and FAMA were reported to be induced by low humidity drought like conditions. Thus plant DNA methylation play role in the transcriptional regulation of stress responsive genes [S. Sako et. al. 2015]. Almost all reviews says that understanding of methylation pattern and drought stress requires more in detail study.

Drought tend to reduce the overall DNA methylation levels in leaves and roots of rice lines. Other environmental factors such as cold, heavy metals, aluminium toxicity and salt tends to cause demethylation of genomic DNA . Furthermore, three interesting properties of drought induced DNA methylation changes in rice i.e. its genotypic, tissue and developmental specificities, which appears to shed some light on the possible roles of the epigenetic mechanism in rice adaptation to drought stress [Bin-Ying Fu et. al. 2010].

In case of studies of drought on rice most of the drought induced DNA methylation or demethylation sites at which drought induced epigenetic changes were reserved to their original status after recovery and 29% of site at which the drought induced DNA methylation or demethylation changes remain even after recovery and 29% of site at which the drought induced changes remain after the recovery. The drought induced methylation changes showed a significant level of developmental and tissue specificity with overall DNA methylation level induced by drought dropping much more significantly.[Bin-Ying Fu et. al. 2010] This suggest that the drought stress may leads to inheritance of epigenetic changes in the next generations. Changes in rice species shows tissue specific DNA methylation change and development specificity. [Wang et.al.] All such changes in genome can be considered as very important for adaptation to drought and other abiotic stress conditions.




Disclaimer: This website is a part of academics and used only for educational purpose.
Powered by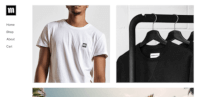 Create your own unique website with customizable templates.