Epigenetics of plants in stress
focusing on the abiotic stress i.e. salinity, drought, cold
The investigation of stress responses has been a focus of
plant research, breeding and biotechnology for a long
time. in case of abiotic stress epigenetic changes are the one which play crucial role in maintenance of metabolism.
Epigenetics
refers to heritable, self-perpetuating changes in gene activities that are not caused by changes in nucleotide sequence and are associated with chemical modifications of chromatin. DNA methylation, histone modification and miRNA regulation are some common epigenetic regulatory changes that occur in the plant for controlling metabolic pathways in the cell. These changes play crucial role in survival of plant in the stressed condition. focus of this article is to understand the effect of abiotic stress on like drought, cold and salinity on the plant genome. change cause by the plant during this stressed condition are temporary, non heritable or they might be heritable or permanent. Progress in the biotechnology needs the basic understanding of stress initiated epigenetic response by the plant in order to produce stress tolerant species to reduce losses.

Thus, studying plant response to abiotic stress my also be helpful in understanding plant ecology and evolution, the disappearance of species and colonization of new niches often with unfavorable conditions.[Ales and Ortrum 2012]
Epigenetics has received considerable attention for both basic and applied research in recent years because understanding of plant growth and development could create new genetic variation for improving crop productivity as well as adaptation to stressed environment[R. Karan et. al 2012]. Epigenetic changes can modify phenotype without changing nucleotide sequence of promoter or coding regions of gene[P. Ferreira et al 2010]. It basically refers to heritable variations in gene resulting from

covalent modification of DNA and its associated proteins without changing the underlying nucleotide sequence[R. karan et. al. 2012]. Similarly hormones control gene expression by stimulating transcription and thereby resulting in an increase in production of protein which are responsible to maintain plant growth in stressed conditions. Stimulation of transcription is caused by demethylation or by histone deacetylase enzymes or some other epigenetic changes. [Igenetics by Russell].

Environmental abiotic factors lead to increased genomic flexibility even in successive, untreated generations, and may increase the potential for adaptation[Jean et. al. 2006].


Abiotic and biotic stress is a vast topic so one can refer to site
www.plantstress.com for basic litrature about the stress.


Disclaimer: This website is a part of academics and used only for educational purpose.
Powered by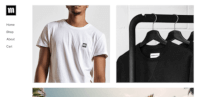 Create your own unique website with customizable templates.