1. Chromatin changes in response to drought, salinity, heat, and cold stresses

in plants

Jong-Myong Kim, Taku Sasaki, Minoru Ueda, Kaori Sako and Motoaki Sekki

Frontiers in Plant Science

ISSN: 1664-462XArticle type: Review Article page no 2192. Transgeneration memory of stress in plants Jean Molinier1†, Gerhard Ries1†, Cyril Zipfel1† & Barbara Hohn1

3. Genes and salt tolerance: bringing them

together

Rana Munns

CSIRO Plant Industry, GPO Box 1600, Canberra ACT 2601, Australia

4. DNA Methylation in Plants: Relationship to Small

RNAs and Histone Modifications, and Functions

in Transposon Inactivation

Hidetoshi Saze1,2,7, Kazuo Tsugane3,4,7, Tatsuo Kanno1,5,7 and Taisuke Nishimura1,6,*

5. Stress-Induced Chromatin Changes: A Critical View on

Their Heritability

Ales Pecinka1,* and Ortrun Mittelsten Scheid

6. Salt Stress Induced Variation in DNA Methylation Pattern

and Its Influence on Gene Expression in Contrasting Rice

Genotypes

Ratna Karan, Teresa DeLeon, Hanamareddy Biradar, Prasanta K. Subudhi

7. DNA-methylation changes induced by salt stress in

wheat Triticum aestivum,

Lan Zhong, Yan-hao Xu and Jian-bo Wang*

8. Epigenetic Variation in Mangrove Plants Occurring in

Contrasting Natural Environment,

Catarina Fonseca Lira-Medeiros1, Christian Parisod2¤, Ricardo Avancini Fernandes1, Camila Souza Mata

9. Genome-Wide Survey on Genomic Variation, Expression

Divergence, and Evolution in Two Contrasting Rice

Genotypes under High Salinity Stress Shu-Ye Jiang1, AliMa1, Rengasamy Ramamoorthy2, and Srinivasan Ramachandran

10. Transgenerational Inheritance and Resetting of

Stress-Induced Loss of Epigenetic Gene Silencing

in Arabidopsis,

Christina Lang-Mladeka,2, Olga Popovab,2, Kathrin Kiokb,2, Marc Berlingera,2, Branislava Rakicb, Werner Aufsatzb,3, Claudia Jonakb,3, Marie-Theres Hausera,3 and Christian Luschniga,1,3

11. DNA Methylation in Plants: Relationship to Small

RNAs and Histone Modifications, and Functions

in Transposon Inactivation

Hidetoshi Saze1,2,7, Kazuo Tsugane3,4,7, Tatsuo Kanno1,5,7 and Taisuke Nishimura1,6

12. Plant genomic DNA methylation in response to stresses:

Potential applications and challenges in plant breeding

Hai Peng, Jing Zhang

13. Epigenetic responses to stress: triple defense?

Ruben Gutzat and Ortrun Mittelsten Scheid14.Molecular biology by Varma and Agrawal page 991-992, publication year 2002. by S Chand

15. Drought-induced site-specific DNA methylation and its

association with drought tolerance in rice (Oryza sativa L.)

Wen-Sheng Wang1,2, Ya-Jiao Pan1, Xiu-Qin Zhao1, D. Dwivedi2,3, Ling-Hua Zhu1, J. Ali2, Bin-Ying Fu1,*

16.Increasing salt tolerance in the tomato J. Cuartero1,*,†, M. C. Boları´n2,†, M. J. Ası´ns3,† and V. Moreno4,†

17. Identification of early salt stress response genes in tomato

root by suppression subtractive hybridization and

microarray analysis

Bo Ouyang1,2, Ting Yang1, Hanxia Li2, Liang Zhang3, Yuyang Zhang1, Junhong Zhang118. www.saltstress.com19. www.plantstress.com 20. Alterations of Lysine Modifications on the Histone H3 N-Tail under Drought Stress Conditions in Arabidopsis thaliana
Jong-Myong Kim 1, Taiko Kim To 1, Junko Ishida 1, Taeko Morosawa 1, Makiko Kawashima 1, Akihiro Matsui 1, Tetsuro Toyoda 2, Hiroshi Kimura 3, Kazuo Shinozaki 4 and Motoaki Seki 1, 5, * Plant Cell Physiol. 49(10): 1580–1588 (2008)doi:10.1093/pcp/pcn133, available online at www.pcp.oxfordjournals.org21. Achievements and Challenges in Understanding Plant Abiotic Stress Responses and ToleranceFeng Qin1, Kazuo Shinozaki2 and Kazuko Yamaguchi-Shinozaki3,4,* page 14Plant Cell Physiol. 52(9): 1569–1582 (2011) doi:10.1093/pcp/pcr106, available online at www.pcp.oxfordjournals.org The Author 2011. Published by Oxford University Press on behalf of Japanese Society of Plant Physiologists.22. Involvement of Arabidopsis histone deacetylase HDA6 in ABA and salt stress responseLi-Ting Chen1, Ming Luo1,2, Yu-Yuan Wang1 and Keqiang Wu



1 Jo



urnal of Experimental Botany, Vol. 61, No. 12, pp. 3345–3353, 201023. The Progeny of Arabidopsis thaliana Plants Exposed to Salt Exhibit Changes in DNA Methylation, Histone Modifications and Gene ExpressionAndriy Bilichak1, Yaroslav Ilnystkyy1, Jens Hollunder2,3, Igor Kovalchuk1* January 2012 | Volume 7 | Issue 1 | e30515 page 124. Identification of suitable reference genes for studying gene expression in cucumber plants subjected to abiotic stressand growth regulators M. Migocka • A. Papierniak Received: 16 December 2009 / Accepted: 21 July 2010 / Published online: 5 August 2010 Springer Science+Business Media B.V. 2010Mol Breeding (2011) 28:343–35725. iGenetics A molecular approach by Peter J. Russell, 2nd edition, Pearson publications(2006), chapter 20th, page 557.
Powered by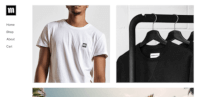 Create your own unique website with customizable templates.