| | |
| --- | --- |
| salinity | effect of salinity on histone modification |


Histone modifications change rapidly in response to environmental changes, while others change gradually along with changes in gene expression to control physiological homeostasis and development under environmental stresses.
It still remains unclear which comes first transcriptional changes
or chromatin changes, and how they are linked.
Understanding the involvement of histone modifications in salt stress responses has gradually progressed and three histone modifications, acetylation, methylation, and phosphorylation, have been shown to influence the salinity stress response in plants.
Histone acetylation is generally correlated with gene activation, and is controlled by
antagonistic actions between the HAT and HDAC proteins. In maize roots, the
upregulation of cell wall-related genes, such as ZmEXPB2 and ZmXET1, has been
associated with increased H3K9 acetylation in the promoter and coding regions, which is
thought to be necessary for high salinity response. It has been speculated that the
upregulation of these genes might be mediated by two HAT genes (ZmHATB and
ZmGCN5), because their mRNA expression was found to increase under salt stress
conditions. In Arabidopsis, a mutant for the transcriptional adaptor
ADA2b, which modulates HAT activity, showed hypersensitivity to salt
, suggesting that HATs play a pivotal role in salinity tolerance. However
Arabidopsis mutants for HDAC proteins such as HD2C, histone deacetylase 6 (HDA6),
and histone deacetylase 19 (HDA19), which should increase histone acetylation, showed
hypersensitivity to salt[K. Sako et. al. 2015].


The reversible acetylation and deacetylation of specific lysine residues on core histones are catalysed by histone acetyltransferases and histone deacetylases (HDAs). HDA6 is an RPD3-type histone deacetylase in Arabidopsis. The Arabidopsis HDA6 mutant, axe1-5, and HDA6 RNA-interfering plants displayed a phenotype that was hypersensitive to ABA and salt stres
s.
It was found that both ABA and salt stress could enrich the gene activation markers, histone
H3K9K14 acetylation, and H3K4 trimethylation, but decrease the gene repression marker, H3K9 dimethylation, of
the ABA and abiotic stress-responsive genes. Kequiang et. al.
study indicates that HDA6-involved histone modifications

modulate seed germination and the salt stress response, as well as ABA- and salt stress-induced gene expression in
Arabidopsis.
[
Keqiang Wu et. al. 2010].



The video shows structure of histone deacetylase which is involved in modification of Histones and controls gene expression. In salinity like stress condition histone deacetylatase was expressed more.

HAT involved in drought stress response in rice as analyzed by gene expression and acetylation level. The knowledge advancement on the role that HATs play important role in drought response. [H. Jeng and J. Zang 2008]

Most reports into the salt stress response in plants have addressed how changes in histone

acetylation states are connected to changes in gene expression. Indeed, it has often been

the case that histone methylation was surveyed to confirm the interaction with acetylation

in the stress response. However, an interesting study aimed to

decipher the epigenetic action of long-term somatic memory for salinity response. They

showed that Na+-pretreated plants showed more drought tolerance than non-treated

control plants after a Na+ stress-free period. A change in the H3K27me3 level around the

HKT1 gene, which encodes a high-affinity K(+) transporter, induced by mild salt stress

was found to be a candidate for explaining the physiological effects caused by the priming

treatment. Many studies have contributed to the current understanding

of the core salt-tolerance mechanisms in plants

. In plant salinity tolerance, maintaining low Na+ levels is important to mitigate

ionic Na+ stress. The sodium transporter HKT1 controls root–shoot Na+ partitioning and

plays a major role in salt tolerance. Sani et al.

identified the shortening and fractionation of H3K27me3 islands after priming treatment

by whole-genome ChIP-seq, but found that H3K4me2, H3K4me3, and H3K9me2 islands

rarely changed. In the chromatin transition, a long-lasting loss of H3K27me3 was found

to occur, implying a release from gene repression in the island and resulting in a rapid

and transient increase in the HKT1 mRNA level. It

is still unclear which genes contribute to enhanced drought stress tolerance in response to

mild salt stress priming; however, Sani et al., (2013) have reported that the shortening

and fractionation of H3K27me3 in a large number of genes including HKT1 play an

important role in somatic memory caused by salt response[K. Sako et. al.].




Association of plant DNA methylation and histone varitation:
Plants are able to acclimate to new growth conditions on a relatively short time-scale. Recently, it is that the progeny of plants exposed to various abiotic stresses exhibited changes in genome stability, methylation patterns and stress tolerance. Here, experiment was performed a more detailed analysis of methylation patterns in the progeny of Arabidopsis thaliana (Arabidopsis) plants exposed to 25 and 75 mM sodium chloride. They found that the majority of gene promoters exhibiting changes in methylation were hypermethylated, and this group was over represented by regulators of the chromatin structure. The analysis of DNA methylation at gene bodies showed that hypermethylation in the progeny of stressed plants was primarily due to changes in the 59 and 39 ends as well as in exons rather than introns. All but one hypermethylated gene tested had lower gene expression. The analysis of histone modifications in the promoters and coding sequences showed that hypermethylation and lower gene expression correlated with the enrichment of H3K9me2 and depletion of H3K9ac histones. Thus, work demonstrated a high degree of correlation between changes in DNA methylation, histone modifications and gene expression in the progeny of salt-stressed plants

Disclaimer: This website is a part of academics and used only for educational purpose.
Powered by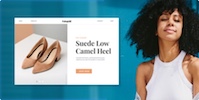 Create your own unique website with customizable templates.