| | |
| --- | --- |
| salinity | effect of salinity on plant DNA methylation status |

Excessive salt accumulation in soil is a major ecological and agronomical problem, the adverse effects of which are becoming a serious issue in regions where saline water is used for irrigation. Globally, more than 45 million hectares of irrigated land have been damaged by salt, and 1.5 million hectares are taken out of production each year as a result of high levels of soil salinity. The detrimental effect
s of high
salinity on plants can be observed at the whole-plant level as plant death or a decrease in productivity. During the onset and development of salt stress, major processes such as photosynthesis, protein synthesis, and energy and lipid metabolism, are affected. Long-term exposure to salinity induces ionic stress, which
leads to premature senescence of adult leaves, and thus to reduced rates of photosynthesis. In fact, ionic stress causes symptoms of toxicity, such as chlorosis and necrosis, due to high Na+ levels, which affects plants by disrupting protein synthesis and interfering with enzyme activity. A high concentration of Na+ also reduces growth and inhibits cell division and expansion[G. Macroni et. al. 2013]. Some genes control Na+ and Cl- intake by regulation of genes and they are up regulated in salinity[Rana M. 2005].
Salt stress is often accompanied by a water deficit. When Crassulacean acid metabolism (CAM) plants such as Mesembryanthemum crystallinum encounter a water deficit that is caused by salt stress, they can switch from C3-photosynthesis to the CAM pathway, in which stomata are closed during the daytime but open at night, to reduce water loss and increase resistance to stress. Switchover to the CAM pathway upon salt stress is coupled to the promotion of genomic methylation and hypermethylation of satellite DNA. Further analysis has revealed that the methylation pattern of CCWGG sequences in the nuclear ribosomal DNA and of the promoter region of the phosphoenolpyruvate carboxylase gene, which is the key enzyme for C4-photosynthesis and CAM, is not changed. Thus, hypermethylation of satellite DNA is probably associated with the formation of a specialized chromatin structure that can regulate simultaneously the expression of a large number of genes, to enable the switchover to CAM upon adaptation to salt stress. The results of this study also show that the promotion of plant genome methylation might be one of the mechanisms that is used for developing tolerance to salt stress. Differences in salt tolerance among cultivars are also related to methylation levels. For example, 10 days after salt stress, the salt-tolerant wheat variety has a higher level of methylation than salt-sensitive wheat. Hypermethylation is also detected in the root tip DNA of pea (Pisum sativum L.) under conditions of water deficit. MSAP has revealed an increase in the methylation level of both cytosine residues in CCGG motifs, especially
for the inner cytosine. Against a background of overall elevation of methylation level, salt stress can also cause demethylation at specific loci. Guangyuan et al.
have performed MSAP in oilseed rape plants that had been subjected to salt stress, and defined three types of bands. Type I bands were observed with both of the isoschizomers MspI (methylation insensitive) and HpaII (methylation sensitive), whereas type II and type III bands were observed only with HpaII and MspI, respectively. Extensive changes in the types of MSAP bands were observed after treatment with 10–200 mmol/l NaCl; these included the appearance and disappearance of all types of band, as well as exchange
between band types. An increase of 0.2–17.6% in cytosine methylation at CCGG sites was detected in different plants, which included both de novo methylation and demethylation events. They also observed that 10–1000 mmol/l NaCl can induce not only changes in the methylation status, but also mutations in the DNA sequence. These genetic variations were also dose-dependent and showed polymorphism between individual. Similar phenomena have also been observed in rape that is stressed with potassium dichromates, which suggests that genetic variations can be accompanied by epigenetic mutations [H. Peng and J. Wang 2009].
Some plants are naturally salt tolerant which are called as halophytes example of it is mangrove. A research was performed in order to study the regulation of salt tolerance in mangrove. In this Hemimethylated sites might become fully methylated or demethylated due to salt stress. demethylation is quite often in the salinity in intolerant plants and that cause gene dysregulation. Usually maintenance of methylation play key role in salt tolerance methyl transferase play key role as a catalyst of DNA methylation[H. Sano et al 2000 and P.Ferreira]. In case of mangroves salt tolerant plants from marsh, two different varieties riverside plant and salt marsh plants, there was a lesser difference in the genotype but higher epigentic differentiation. This suggest that the the two components of genome probably are under divergent evolutionary pressure resulting in divergent genetic level. Variation is shown in a wild plant population and it is unexpected to learn that genetic and epigenetic diversity are not always linked together.
Since
the River Side population is located in more favorable habitat of mangrove forest with daily tides and high nutrient inputs, and Salt Marsh plants are subjected to limited nutrient input and high saline soil, it is believed that it is expected that the population under stress would have changes in their epigenome in order to cope with habitat conditions. The outcome is an increased number of both fixed methylated loci and non-methylated loci resulting in the erosion of the epigenetic diversity in the SM population and an abnormal development of the plants. SM i.e. salt marsh plant was hypomethylated(14.6%) compared to river side plants(32.1%). This suggest that the epigenetic components of genome, currently unexplored play an important role in long term adaptation of the species in different environmental conditions. Epigenetic markers should be always needs to be considered in case of studies. [Camila M. et al 2010]
In case of rice genotypes study, salinity stress was major cause of alteration in gene expression pattern and found to be involved in the diverse physiological and regulatory pathways. In experimentation with four genotypes of rice despite of sequencing of limited number of MSAP fragments, three different categories of genes such as retrotransposons, abiotic stress responsive genes and genes involved in chromatin modification were identified[R. Karan et. al. 2012].
Cucurbita
is salt tolerant variety of plants on which abiotic stress associated gene expression study was performed

.
These included commonly used cucumber reference
genes, such as actin, EF, cyclophilin, ubiquitin and
tubulin and the newly identified candidates for
reference genes that encode clathrin adaptor complex
subunit (CACS), F-box protein, PPA2 activator
(tonoplast intrinsic protein, TIP41), mitosis protein (YSL8), protein phosphatase 2 (PDF2), helicase (HEL) and protein homolog of At4g33380

(M. Migocka • A. Papierniak(2011)). The selection of genes during study is crucial during studying abiotic stress. The novel cucumber reference genes that displayed a remarkably stable expression pattern in our experimental samples can be successfully used for the accurate quantification of cucumber target gene expression using real-time PCR assay.
such studies are helping in understanding effect of salinity on methylation or up to certain extent on the mutation of genes or in non coding regions.


---
Disclaimer: This website is a part of academics and used only for educational purpose.
Powered by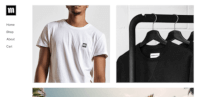 Create your own unique website with customizable templates.